Colonial Life donates $60,000 to support early childhood literacy in Midlands
August 26, 2020 | Posted By: Connor Watkins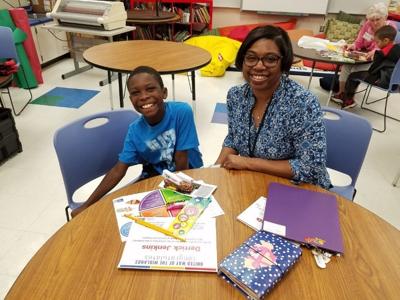 The Midlands Reading Consortium at United Way of the Midlands just received a donation of $60,000 from Colonial Life to support early childhood literacy
efforts in the Midlands.
"Colonial Life sees investment in literacy as an investment in our community," Bill Harmon said, Colonial Life assistant vice president, underwriting
and MRC reading tutor. "It provides equity and opportunity for students across the spectrum, particularly those at higher risk for low reading
proficiency. It also creates pathways to successful outcomes and builds healthier communities."
United Way's MRC is a volunteer tutoring initiative aimed at improving reading engagement for students in pre-kindergarten through second grade in
districts across Richland, Lexington, Newberry, Fairfield and Orangeburg counties.
MRC addresses low proficiency in local schools by supplementing and enhancing shared reading experiences between volunteer tutors and their striving
readers. The program offers free training workshops, tutoring materials and support needed to help volunteer tutors work with their students on
a weekly basis throughout the school year.
In order to enhance and supplement a love of reading for elementary school students, MRC provides services including tutoring, guest reading opportunities,
parent engagement events and book distributions.
MRC served 700 students in the Midlands in 2019 with the help of more than 400 volunteers. Due to the COVID-19 pandemic, volunteers will begin the
school year with virtual tutoring. Those interested in becoming a volunteer can join online. (Cola Daily)