Check Out Monthly Course Offerings by Midlands Tech
March 16, 2021 | Posted By: splashme@splashomnimedia.com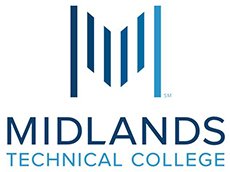 The Corporate and Continuing Education division of Midlands Technical College (MTC) offers a variety of online certificates and courses through qualified training partners.
Click here to view the April 2021 Monthly Course Listings. A complete listing can be found by clicking here.
MTC can offer a wide variety of classes virtually for busy professionals.Contact MTC's Business Solutions Director, Jeremy Catoe at (803) 691-3881 or by email at ecatoej@midlandstech.edu for corporate training options or to customize training for your particular workplace.