Building Industry Association recognizes influential local women in construction
September 16, 2020 | Posted By: Connor Watkins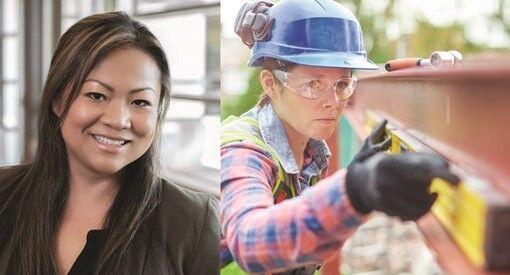 Professional Women in Building Week continues through Friday.
In recognition of the week, the Building Industry Association of Central South Carolina named the 2020 Influential Women in Construction of the Midlands.
Nominations were received from BIA members and approved by the Board of Directors.
2020 influential Midlands women in construction:
Pam Crane, Partner, Phase One Design, Columbia, SC
Sally Rymer Hoard, Director of Sales, Stanley Martin Homes, Columbia, SC
Tammy Jur, CMB, Owner & Custom Builder, Vesta Builders, Lexington, SC
Mickey Layden, PMP, CPM, President/CEO, LCK, Columbia, SC
Sena Long, Owner, Apex Electric, Irmo, SC
Judi McLeod, Senior Manger Northern Region Major Accounts, Dominion Energy Gas Operations, Cayce, SC
Jenny Nettles, CGP, Owner, Epic Homes LLC, Lexington, SC
Kim O'Quinn, Corporate Vice President of Marketing, Mungo Homes, Irmo, SC
Lisa Smith, Director of Marketing, Saluda River Club, Lexington, SC
"In recognizing the achievements of these women we want to acknowledge the workforce opportunities for women in construction to help address the ongoing
labor shortage that is severely impacting the construction industry" said Thom Chumney, Association President and owner of Southern Traditional
Homes.
According to labor force statistics from the Current Population Survey and analyzed by the National Association of Home Builders, the share of women
in the construction industry is currently at 9.86 %, although women make up almost half—47 percent—of the total working population.
While female construction employment increased to 1.1 million in 2018, almost reaching the pre-recession high, the housing industry is still facing
a major labor shortage.
"As the construction industry continues to struggle with a labor shortage, now more than ever is the time for our industry to not only increase our
recruitment efforts, but to also change the way we talk about careers in home building to show women this industry has so much to offer them,"
said Jennifer Harding, 2019 President of the Building Industry Association.. "We need to help the public, guidance counselors and parents understand
that the industry provides a high income, significant work values, job security and a sense of accomplishment."
These nine women highlight the vast opportunities in construction while being acknowledged and celebrated for their achievements
"We realize that fostering a diverse and inclusive construction workforce is critical if we want the industry to thrive," said Chumney. "Supporting
women in construction opens up a new world of talent, innovation and viewpoints. Members of the Building Industry Association are dedicating our
efforts to increase the participation of women in the trades."
More information on workforce opportunities can be found at beprobeproudsc.com. (ColaDaily)