Lexington County Museum Christmas Open House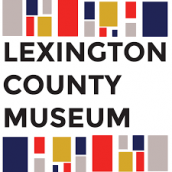 Location
Lexington County Museum
231 Fox St.
Lexington, SC 29072
Date/Time
December 12, 2021
1-4 p.m.
Event Details
Many of the museum's historic structures will be decorated in period fashion. A cooking demonstration will also take place.
For more information call the Lexington County Museum at 803-359-8369 or email the museum at JRFennell@lex-co.com.
The Lexington Chamber & Visitors Center community calendar is moderated for posting acceptable events, however, does not endorse nor verify the information included. Entries are submitted by community members and include links and contacts for the event host of each event. LCVC does not guarantee the authenticity, accuracy, appropriateness nor security of the link, web site or content linked thereto.
---