Lexington County Museum Annual Fundraiser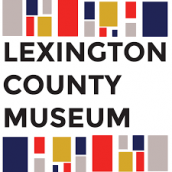 Location
Lexington Municipal Complex
111 Maiden Ln.
Lexington, SC 29072
Date/Time
February 26, 2022
7, 8 & 9 p.m.
Event Details
For this coming year's fundraiser, to be held on February 26, 2022 at the Lexington Municipal Complex, the Friends group has decided to celebrate the medical history of the county. The fundraiser will specifically focus on the infirmaries and hospitals of the early to mid-twentieth century Lexington County. Attendees will learn about the Jones Hospital of Leesville as well as the iconic Liverman Hospital of Lexington.
As always, the fundraiser will feature dinner, drinks and dancing. Stay tuned to learn more about what's in store for the fundraiser. If you'd like to help out with planning the fundraiser or to learn more about donating call the museum at 803-359-8369 or email museum@lex-co.com.
The Lexington Chamber & Visitors Center community calendar is moderated for posting acceptable events, however, does not endorse nor verify the information included. Entries are submitted by community members and include links and contacts for the event host of each event. LCVC does not guarantee the authenticity, accuracy, appropriateness nor security of the link, web site or content linked thereto.
---