You'll need a rug from Tavous Rug Company in your house after reading this!
March 12, 2019 | Posted By: Connor Watkins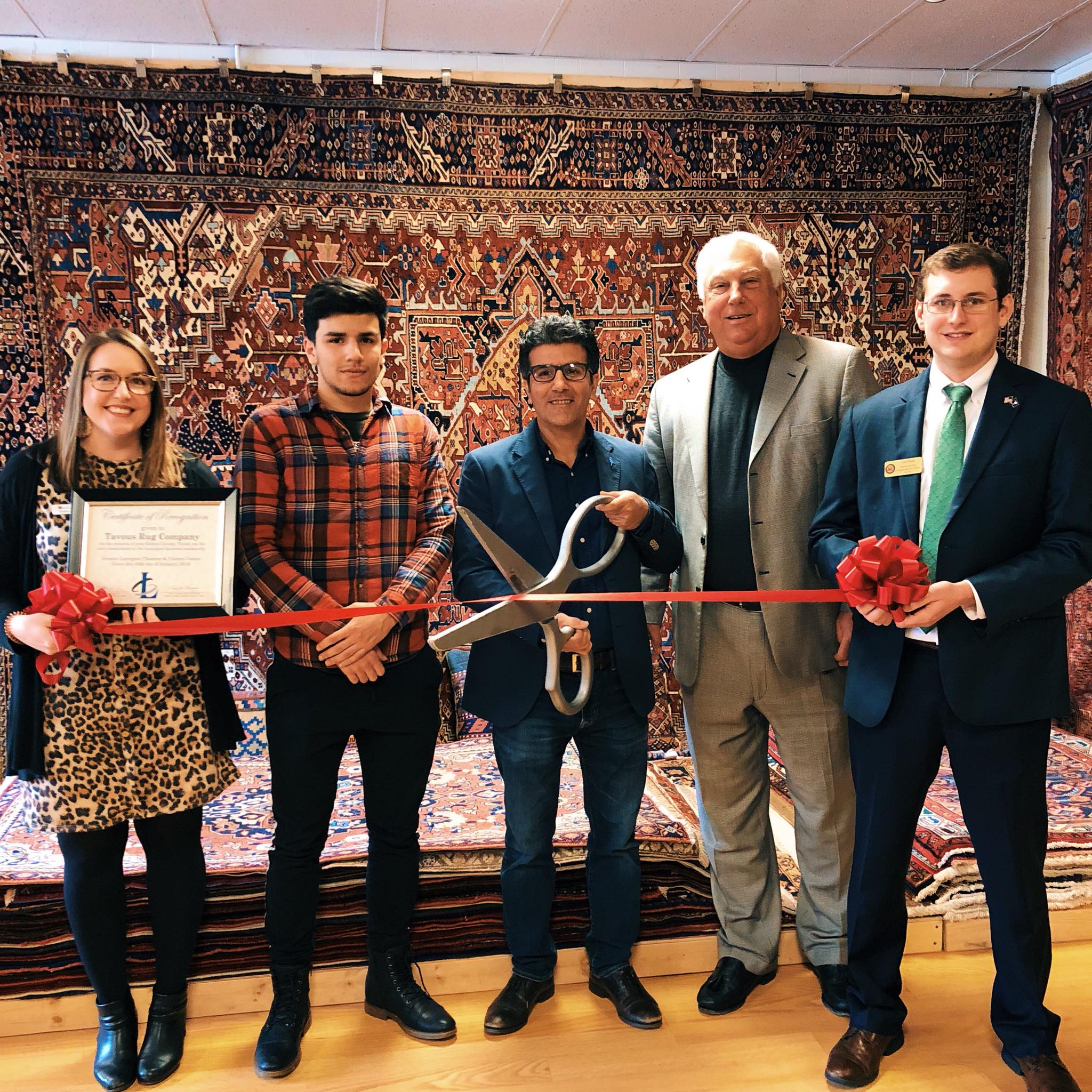 Tavous (pronounced tah-voos) Rug Company is new to Lexington County, but owner Sirous Rahimi has been in the rug business for over 30 years.
He grew up working in his father's rug store back in his home country. In fact, rugs have been the family business going back three generations. "You could
say that I know a thing or two about an antique rug," Sirous jokes. At age 16, Sirous spent his entire savings to purchase his first rug. He traveled
12 hours to his country's capital city and sold the rug for a profit. Ever since that first sale, Sirous has been growing his business and his network
to bring his customers a truly beautiful collection of antique rugs.
Tavous Rug Company carefully selects and imports rugs from the Middle East, India, Russia and China. The rugs
range from 50 to 120 years old and are sourced directly from the rug's original owner. Sirous determines the age of each rug by evaluating the overall
design, materials and region of origin. Their website shows a small sampling of some of the styles available, but Sirous encourages customers to stop
by to see the full collection.

See their vibrant Instagram feed here
In addition to sales, Tavous Rug Company also specializes in preserving antique rugs. "Each rug is woven with symbols that paint a story from the past.
My father's teachings impassioned me about the importance of sharing and preserving the stories woven into each work of art," Sirous shares. The
mission at Tavous Rug Company is to help customers learn the value of their antique rugs, the stories behind them, how to care for them, and to
appreciate the ancient art. Tavous Rug Company is also the first company in South Carolina to offer restoration services using methods that preserve
the original design and craftsmanship without the use of harmful chemicals.
Tavous Rug Company celebrated their chamber membership with a ribbon cutting ceremony on January 29th. Their shop is located at 735 Meeting
Street in West Columbia. Visit www.tavousrugcompany.com for more information.