Why Your Family Should Gather At The Side Deck
September 18, 2018 | Posted By: Connor Watkins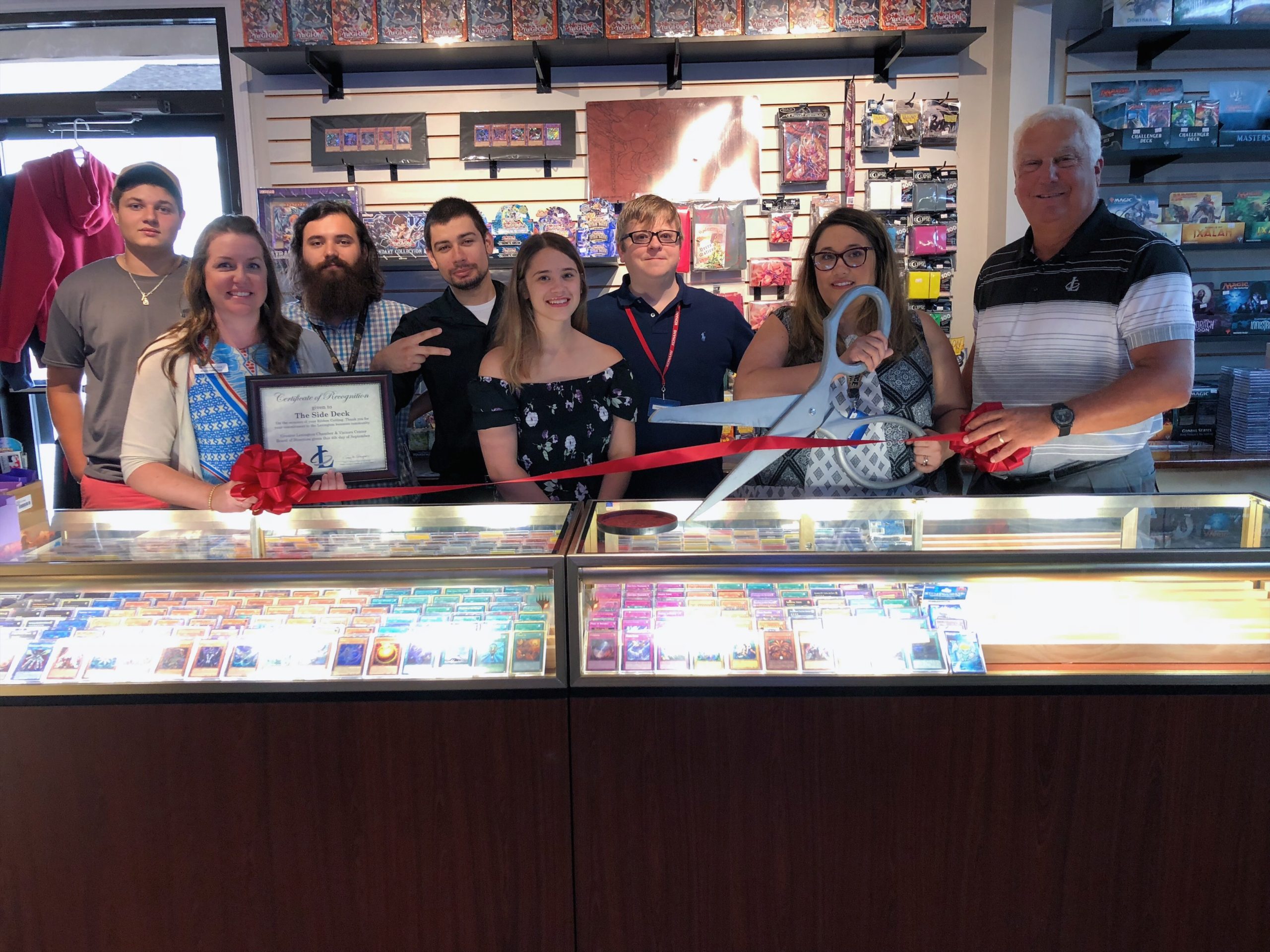 The Side Deck in Lexington is a gamer's paradise. They offer card games, board games, collector's items plus a fun, family-friendly atmosphere to just
hang out and play. The Side Deck opened as a web-based business in 2015, but just recently opened their first store located off of Sunset Boulevard
in Lexington.
The Side Deck also offers a fully stocked coffee bar where they serve classic espresso drinks using locally
roasted beans, house-made syrups and state-of-the art equipment. Owner, David Abram is using his culinary training to add even more to The Side Deck's
offerings. He shares, "In a few months, we will be opening our scratch-made kitchen where you can order hot sandwiches and other delectable treats."
But, the biggest part of why David Abram wanted to bring The Side Deck to Lexington was so that families could have a place to hang out together. His goal
is for The Side Deck to be a "safe environment where friends and family can gather, slow down, hang out and all come together on a platform that is
fun for all ages." He adds, "There are other game stores, but none will top our level of personal service."
Abram is so happy to be doing what he loves and he wants everyone to find what makes them happy. "People are generally happy," Abram adds. "They just need
to be in the right place with the right people. If that place is the Side Deck, great, but it doesn't have to be." He loves seeing the smiles on his
customer's faces from the moment they walk in and smell the coffee to the moment they leave having spent quality time with their friends and families
doing what they love.
And according to David there was no other place he wanted to open the store. Lexington is his home. It's where his family lives and being a part of the
changing landscape of our sleepy little town was just icing on the cake. But at the end of the day, it all comes down to family. "The best feeling
in the world is when my mom and dad come into the store." Abram says, "They look around and see the customers. They see their son and his family hard
at work, and they always smile. Their smile, my family's smiles, and my customers' smiles, those are home to me, and so is Lexington."
The Side Deck is located at 5060 Sunset Boulevard in Lexington (across from Target). Be sure to check out their website at http://www.thesidedeck.com/ and follow them on Facebook to find out more.