Why Beach Medical Lexington Patients Are Leaving Glowing Reviews!
March 11, 2020 | Posted By: Connor Watkins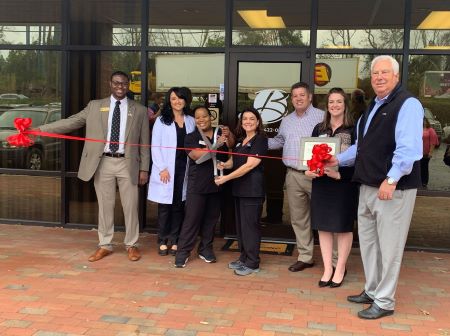 At Beach Medical Lexington you will always find a friendly face and warm welcome. Clinic Manager Alice Marie Dumm and her team try to make each customer
feel like they are at home and a part of their family. They take the time to get to know their patients and their family.
Beach Medical's team includes Ruby Harry-Nutritionist, Charissa Lowe-NP, Emily Dumm-Receptionist,
and Angela Farthing-Receptionist, as well as Alice. They provide medical weight loss, including medical evaluations, nutrition counseling, B12/Lipo
injections, appetite suppressants, supplements and aesthetics. They are excited to now offer stem cell therapy as well!
Alice and Ruby have only been with the company about six months, but they love their positions as they have the most gratifying moments working with the
patients and seeing their reactions to the results they're getting from the program. "I am reminded daily that I am in the area of work that I am supposed
to be in; that is working with the public and helping them meet their goals in this stage of their lives," Alice said. "I just moved here two years
ago from Tennessee and I love that I am getting to work with and help some amazing people improve their health and daily activities in life."
Since Alice has been with the company, she says one of her favorite things is seeing one of their customers enjoy fifty's music that they play almost every
day. When she comes in, she just dances around the waiting room!
Beach Medical Lexington is looking to continue growing throughout the Lexington, West Columbia, and Columbia area; providing the best and most memorable
customer service. Visit Beach Medical Lexington at 3618 Sunset Blvd, Unit C of West Columbia or at BeachMedicalLexington.com.
Check out the full Chamber events calendar so that you can attend
the next ribbon and celebrate with a local business.
Want to schedule your ribbon cutting?
Contact Sondra Gettys, VP, at (803) 359-6113 ext. 104 or sondra@lexingtonsc.org.