What Empowered YP Board Learned at LeadSC
October 3, 2017 | Posted By: Connor Watkins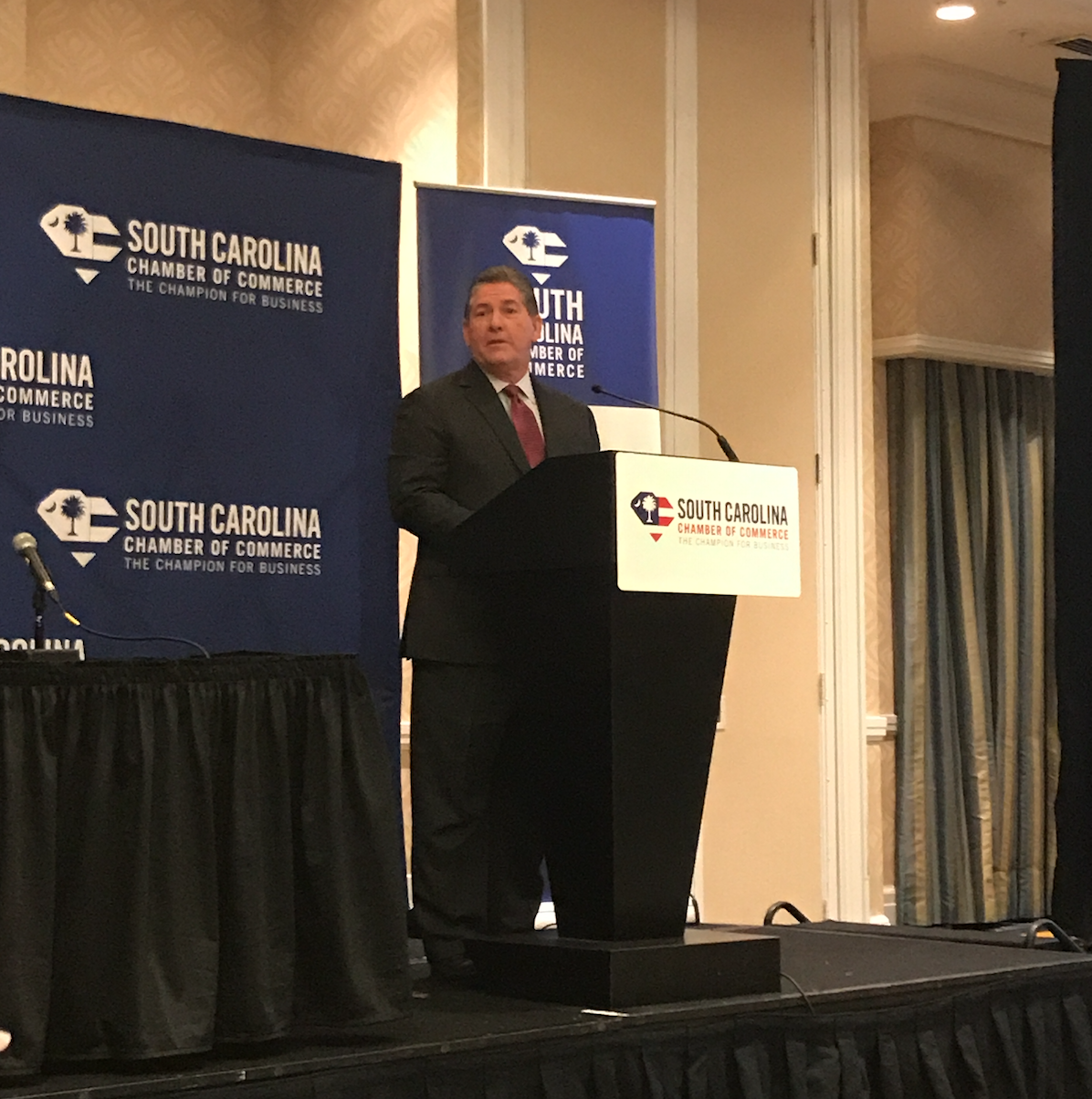 This month, some of the Empowered Young Professionals board – Adam DeLoach, Allison Hedrick, Angela Klosterman and Connor Watkins – attended the LeadSC
2017 Young Professionals Leadership Summit in downtown Columbia. 
The LeadSC Summit, hosted by the South Carolina Chamber of Commerce, unites young professionals throughout the state in a dynamic, open environment to
encourage communication, motivation and foster meaningful relationships for a better South Carolina.
Ray Tanner (pictured right), athletic director at the University of South Carolina, started off the morning by sharing the pressures of becoming a
head NCAA baseball coach at the age of 28 and proceeded to take his team to the NCAA tournament in his very first season. As he focused on teamwork
and communication (he's not a fan of email conversations, by the way), he also made a point to mention America's oldest past time; the transfer of
blame. Taking the hits for the team you manage is your job as a coach or leader in business.
"LeadSC provided me with the opportunity to learn about how to stay focused and goal oriented within my career," said Hedrick. "It allowed me to connect
with other business-minded professionals that have a common interest in growing as leaders in our community."
After the keynote Ben Sands, performance coach and founder of Sands Leadership, led attendees in exercises that allowed them to see why people choose and
pursue the careers or positions that they desire. And with employee engagement being at a mere 15% worldwide according the Gallup, Sands determines
that people often confuse things (or in this case positions of power) for something else that they actually need – growth, significance, connection
and security.
During lunch Joe Walker, Army veteran turned pizza magnate and entrepreneur through Marco's Pizza, shared stories from the battlefield and described
how leading platoon in combat in Iraq shaped his management strategy through inner humility, structure and discipline.  
One of the elements of the summit that multimedia strategist Connor Watkins enjoyed most was the executive round table. During this portion, attendees
were grouped into tables of six or seven and the executives rotated between tables after every 15 minutes. "I enjoyed hearing the various journeys
the executives took to finding their place in their industries – some had to leave the workforce to do so," said Watkins. "It refreshing to meet men
and women who truly lead their employees through management strategies that always focus on giving credit to the team that makes their organization
successful." 
Finally,  the panel segment explored the many possible avenues – political office, community activism, and non-profit service – that can be used to
create change.