This new tutoring academy in Lexington is anything by ordinary
May 21, 2019 | Posted By: Connor Watkins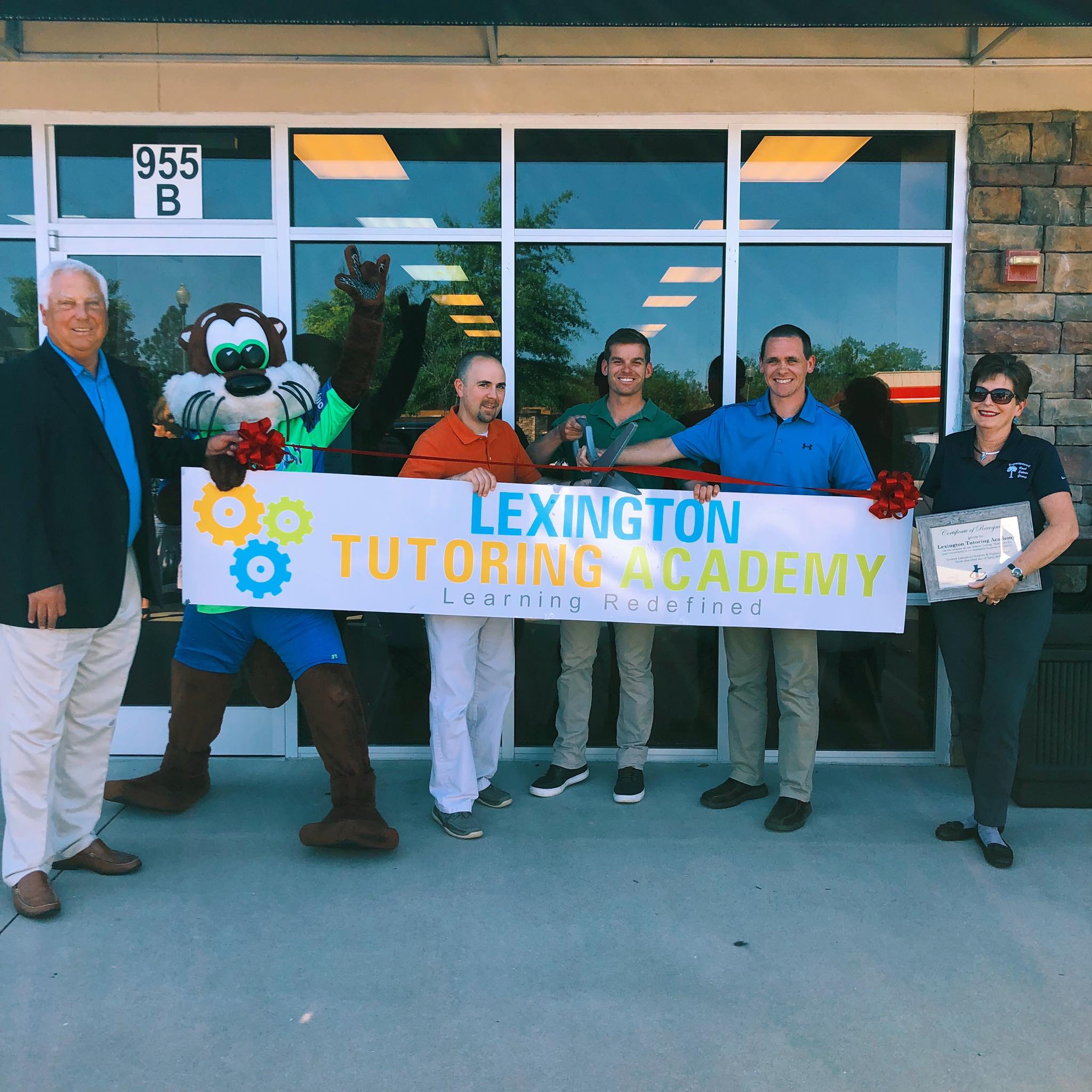 Lexington Tutoring Academy is not your average tutoring session. Owners have studied the research which suggests that combining learning with light physical
activity can actually improve cognitive recall, reduce the effects of ADHD, improve focus and reset the brain to improve attention, cognitive performance
and productivity. As such, the tutoring sessions at Lexington Tutoring Academy are anything but boring.
"One way we do this is by offering flexible, active seating," shared owner Phillip Thomas. "Students can choose the way they want to learn – sitting
at a desk in a regular chair; sitting on a yoga ball, wobble stool, or using foot pedals; using a standing desk while on a balance board; or several
other options. This is perfect for those students who struggle to sit still.
Lexington Tutoring Academy offers private tutoring in math, reading, writing, science, biology, chemistry, Spanish, and French. They also offer a math
service called FLEX tutoring where students can come in any time they are open and receive math tutoring with no prior scheduling needed. Test prep
and archery lessons are also offered. "Ultimately, we pride ourselves on offering the best learning experience for all members of our community," said
Thomas. "We aim to redefine how we learn and push everyone to reach their fullest potential."
Lexington Tutoring Academy is owned by three local teachers: Dr. Phillip Thomas, Ryan Panter and Cliff Roberts who are dedicated to making a difference
in the Lexington community. "Because we are teachers in Lexington School District 1, we are in tune to the educational needs of the community," added
Thomas. "With Lexington's rapid growth, much of which revolves around our excellent schools, we are so excited about being able to serve and meet the
needs of our local community."
The academy opened in February 2019 and currently has 12 employees. Thomas said that in their goal is to become a center of learning where all people can
come to learn whatever they need in order to accomplish their personal goals.
Lexington Tutoring Academy located at 955 E. Main Street, Suite B. For more information about Lexington Tutoring Academy and the services they offer, visit
www.lexingtontutoringacademy.com.
Want to schedule a ribbon cutting for your business? Contact Sondra Gettys at sondra@lexingtonsc.org or (803) 359-6113 ext. 104.
Not a member? Join the Chamber to receive this benefit
and our 800+ community of businesses.