SC Chamber hears from Lexington businesses during grassroots tour
September 12, 2017 | Posted By: Connor Watkins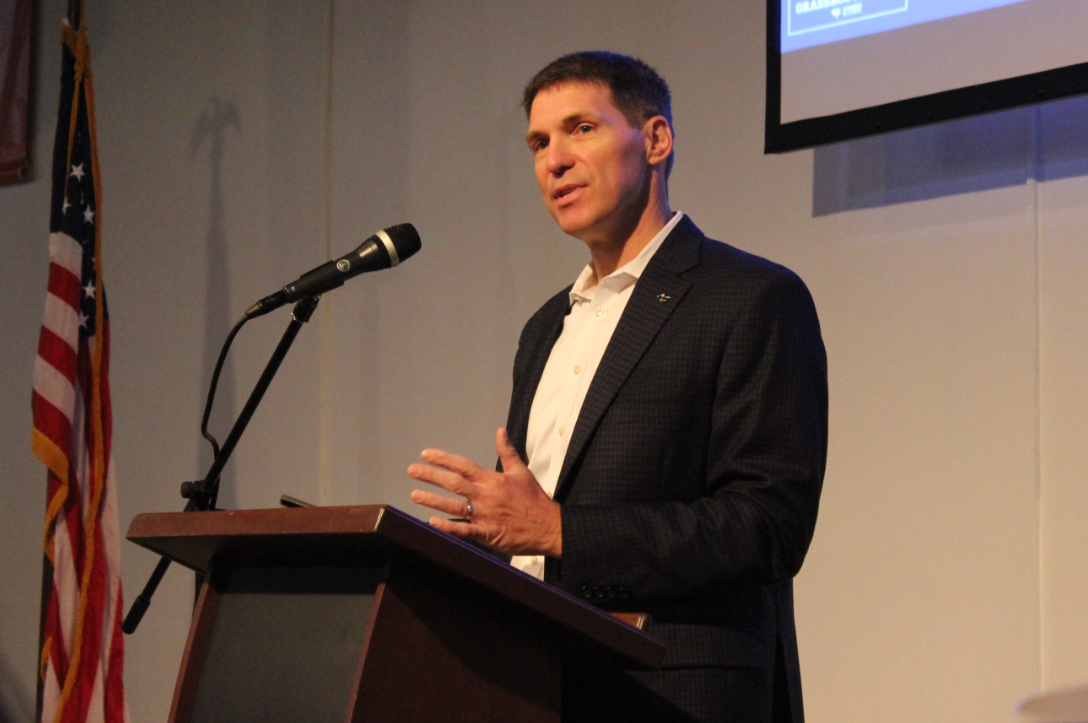 Each year, the South Carolina Chamber of Commerce hits the road to hear from business leaders across the state about the issues facing their companies.
The feedback received from the meetings will help shape the 2018 Competitiveness Agenda, which lays out the business community's priorities for next
year's legislative session. With the support of Spherion Staffing, the Greater Lexington Chamber joined forces
with the Columbia Chamber to welcome Ted Pitts, President and CEO of the SC Chamber, as he continues his tour across the state. 
Last year's Competitiveness Agenda highlighted three main issues facing South Carolina businesses: roads, workforce and business licensing. The first two
items have been addressed and solutions are in progress, however business licensing is still an issue that has business owners concerned.
There are many other issues facing Lexington business owners. During the interactive portion of the breakfast, Chamber members were able to weigh in on
issues that affected their businesses. They were surveyed about the workforce pipeline, taxes, and energy & healthcare costs and were then asked
what was the biggest issue facing their business. Healthcare costs came in first, with taxes right behind. When the floor was opened up for questions,
it was clear that the business licensing issue is still one that concerns our members as well. Watch the entire Q&A segment below!
We hope that the 2018 Competitiveness Agenda will address these issues head on so that we can continue to assist our members and bring prosperity to the
Lexington community.
About Spherion Staffing

Spherion is a staffing leader with local roots and a passion for placing the right person in the right job. When you work with Spherion, you'll
feel like you're working with a locally owned business because we are one. But, since we're part of $2 billion staffing company, you'll never lack
the resources or support needed to conquer your goals.
Whether you're an employer seeking skilled talent to fuel productivity or an individual pursuing a career that makes every day rewarding, we're your
local staffing team and we're committed to your success!
Visit www.spherion.com for more information.