Oh Kale No! Clean Juice opens in Lexington Square
April 23, 2018 | Posted By: Connor Watkins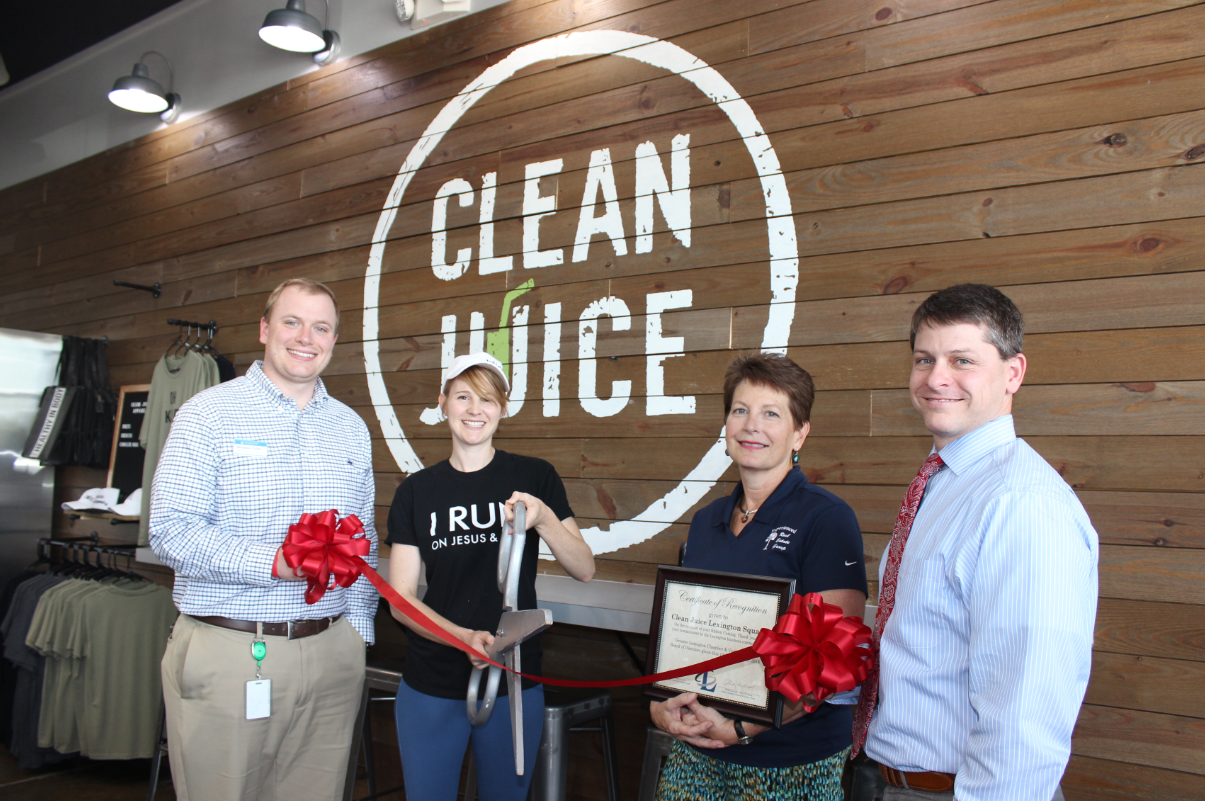 Located in the Lexington Square shopping center on Sunset Boulevard, Clean Juice is more than just juice (although they do offer some amazing organic options)!
Clean Juice is a CCOF certified organic juice bar! Their juices, smoothies and bites are delicious and are so good for you. That's because every ingredient
that goes into their products are organic and 100% natural- so you know exactly what you are getting every time! In addition to the above, Clean Juice
offers high-quality cashew milk that they make right in the store as well as cold-pressed bottled juices customers can enjoy at home.
Store owner Anna Yau, PE teacher turned stay-at-home mom turned Clean Juice owner, is super proud of all the products they offer. "We serve clean,
delicious, super nutritious foods that are just plain good for you. We get to help people take care of themselves and that is a big deal to me."
The store opened on December 16 and has 15 employees (and hiring!). They are also getting ready to offer cleanse education classes once a month
and hoping to add event catering to their repertoire!
Owning this business has been a learning experience for Yau, but she is up for the challenge. "Owning a juice bar is actually a lot like parenting-
full of ups and downs, extremely messy and 100% unpredictable!" Speaking of messes, Yau mentioned a few tricks of the trade. "We are almost always
getting covered in juice or juice pulp, if there is a long line the juicer is probably going to explode and lemons frequently come flying out of
the juicer." The take-away? "Nobody is perfect and no day goes as planned, but if I just come in with the goal of blessing others and improving
myself, I am going to succeed."
For more information, please visit https://www.cleanjuice.com/locations/lexington-square/,or stop by the store to try it for yourself!