New Lexington Assisted Living Facility Opens With Plans To Expand
September 3, 2019 | Posted By: Connor Watkins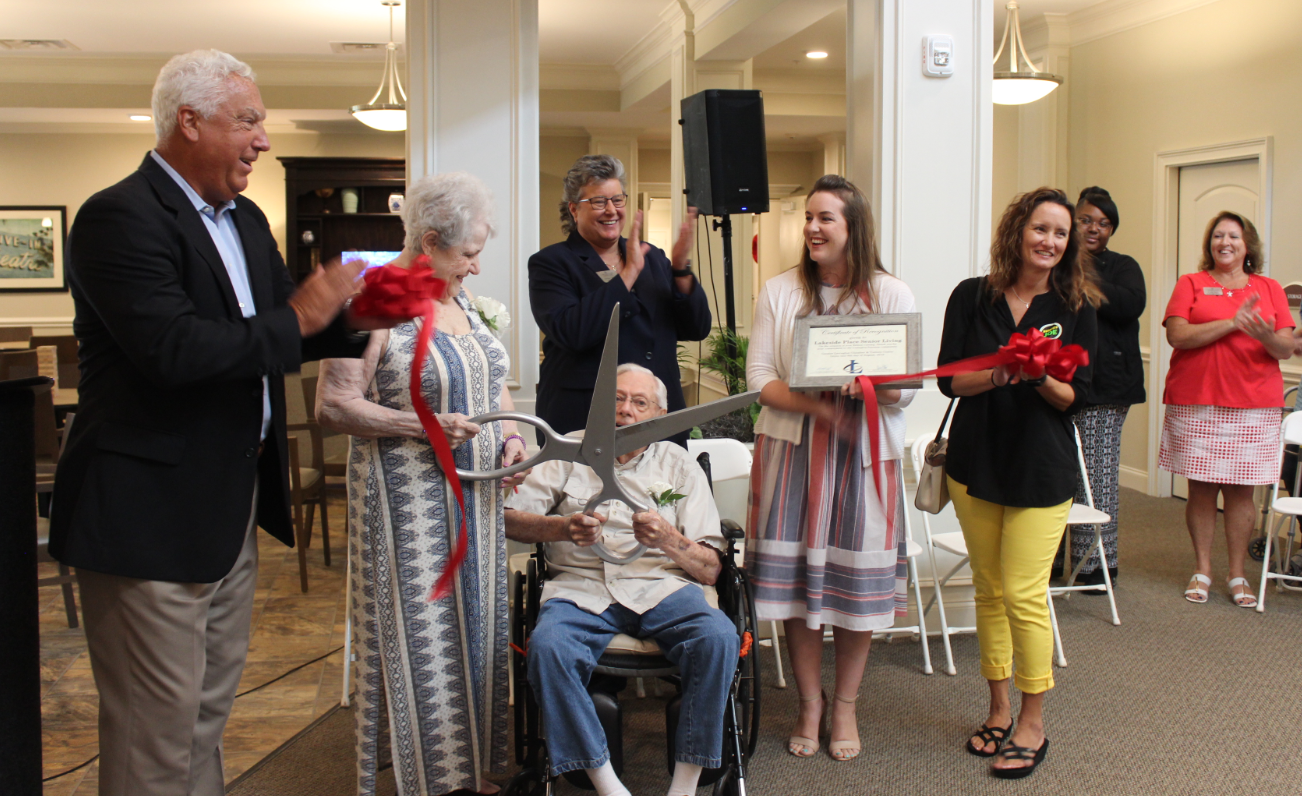 After six months of pre-marketing and preparing, Lakeside Place Senior Assisted Living has opened its doors. Lakeside Place is a beautiful community but
that is not the most important factor when choosing an assisted living community. Vicky Caldwell, Community Relations Director of Lakeside Place Senior Assisted Living said they pride themselves on having an experienced staff who truly wants to provide excellent and loving care to their residents. "The people who
work here is what sets us apart. I believe we have some of the best staff around." Lakeside Place currently has 38 employees, but this number will
increase to approximately 50 when the community is full.
Many assisted living communities charge for "levels of care" where the cost goes up based on the amount of care a resident needs. Lakeside Place has all-inclusive
pricing which makes it easier for families to plan for the future and know how much they will be spending even if their loved one's needs increase.
Later this year, they will break ground on an independent senior living apartment building and cottages. They do not have many details at this point,
but they are expecting to open in late 2020.
Vicky shared that the most gratifying part of her job is helping families through what can be one of the most difficult decisions and transitions in their
life. She also enjoys educating people about dementia and facilitating caregiver support groups. "Working with families who are going through the journey
of caring for someone with dementia and being able to help them in some small way is very rewarding for me." Vicky was talking to some of the residents
in their memory care area recently when one lady asked her how long she had lived here. She told her she doesn't live there, she works here. She looked
at her and said "Are you sure? You look like you should live here." What fun it must be to get to share these special times with some of the seniors
of our community.
Vicky has learned so many things from working with seniors over the past twenty years. She said she feels the most important thing is to live life to the
fullest. You never know how long you are going to have or what the future may hold. When you get older, you don't want to have regrets about the things
you didn't do when you were able.
Vicky has lived in Lexington for 23 years and worked here for the last 18 years. "No matter how big it gets, you still have the small town feeling in Lexington,
and I love that.I'm excited to be able to offer assisted living and memory care to the people who live in the western part of Lexington County. There
is so much growth in this area and we are convenient to Gilbert and Batesburg-Leesville. We have found there to be a great need for our services in
this area and we have been overwhelmed by the response we have received."
Lakeside Place wants Chamber members to know they are here as resource for the community. They encourage people to reach out to them with any questions
or for help navigating the senior care industry. Stop in to visit this brand new facility at 487 Highway 378 in Lexington or visit their website at
www.riverparkassistedliving.com/lakeside-place.