Need the right person for the job? Look to Peak Workforce Solutions!
October 30, 2018 | Posted By: Connor Watkins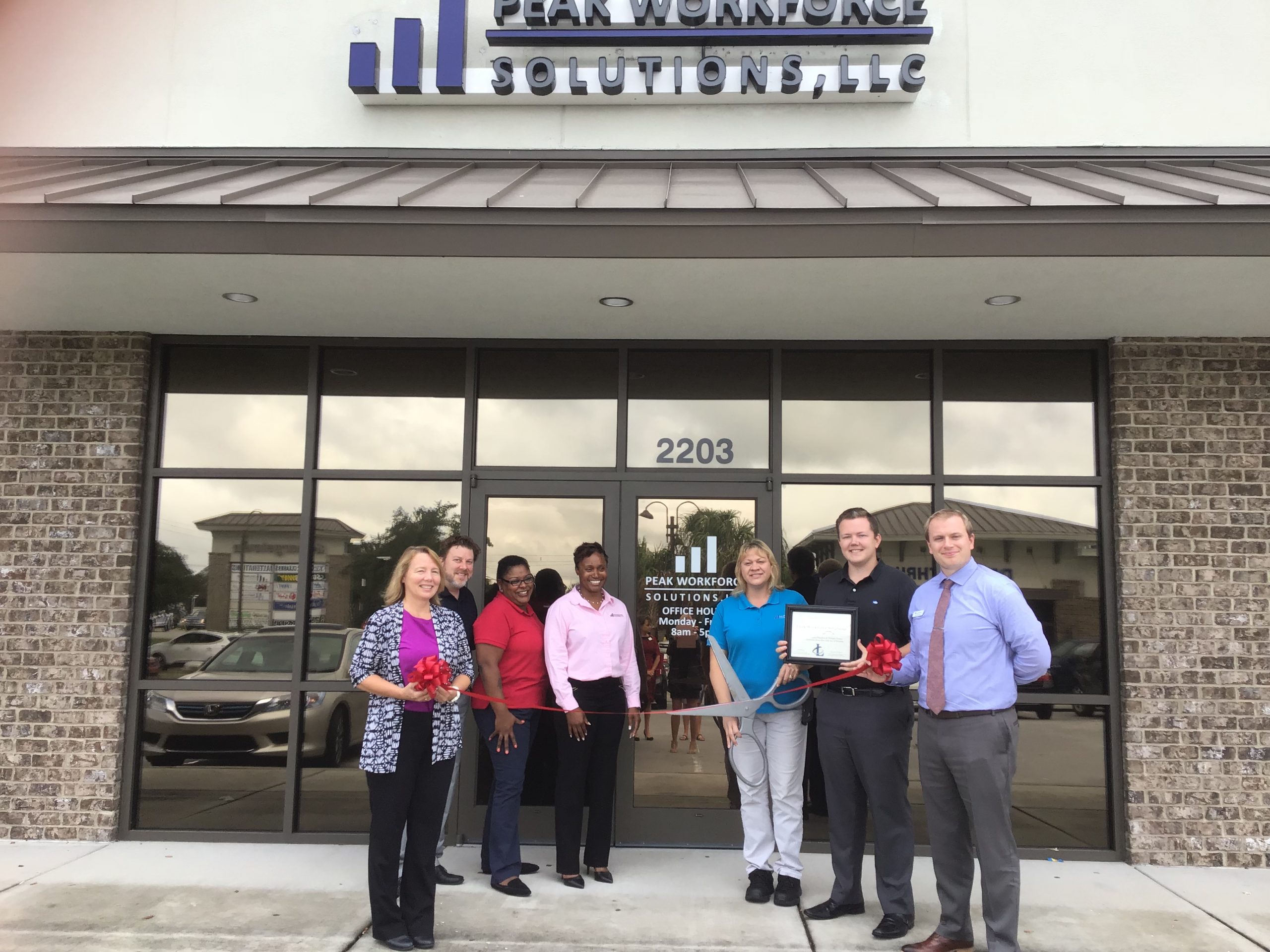 Peak Workforce Solutions has been in business since 1996 and opened their Midlands location in 2017. Their West Columbia location currently has 160 employees
staffed throughout the area. Nationwide, Peak Workforce Solution employs more than 7,800 people and has been recognized as being one of the fastest
growing staffing agencies in the country.
A certified Minority Business Enterprise (MBE), Peak Workforce Solutions is a recognized industry leader
that delivers the ultimate customer experience through pride, passion and performance of their people. They specialize in managed contract staffing
and offer facility, janitorial, maintenance, clerical and security services. Peak Workforce Solutions also provides industrial staffing. The company
was awarded first place in industrial staffing in the U.S. by ASA Magazine. In fact, they have over 1,065 employees across the nation working in
industrial manufacturing.
Peak Workforce Solutions' unique three-tiered program provides you with the ultimate flexibility, operational efficiency and cost savings to shape
your workforce into a competitive edge. When fully integrated, this workforce development solution maximizes the efficiency of your overall cost
per hour to produce and gives you a competitive advantage. Tier 1 (seasonal), a contracted supply of labor for ramp-ups, seasonal swings, leaves
of absence and fill-ins.Tier 2 (contracted full), a contracted replacement of full-time positions through natural attrition with lower wages and
benefits.And finally, Tier 3 (planned flex) which offers a skilled pool of qualified client employees.
Annette Abbott, branch manager at the Midlands location, finds that matching the right people to the right job while meeting the needs of the client
is the most gratifying part of her job. "When our contract employees are hired by our client, we take that success seriously and celebrate," she
said. "We delivered the solution to their needs flawlessly." She also prides herself, and the company, on celebrating diversity in the work place.
"I've learned that diversity is needed in all aspects of life and work." Annette said. "Having diversity makes our people stronger."
Peak Workforce Solutions is located at 2203 Augusta Road in West Columbia. For more information and to find out how Peak Workforce Solutions can assist
your business, call Annette Abbott at (803) 587-2261 or visit http://www.peakworkforcesolutions.com/.