Lexington District One Adult Education graduates ready to 'thrive'
September 6, 2017 | Posted By: Connor Watkins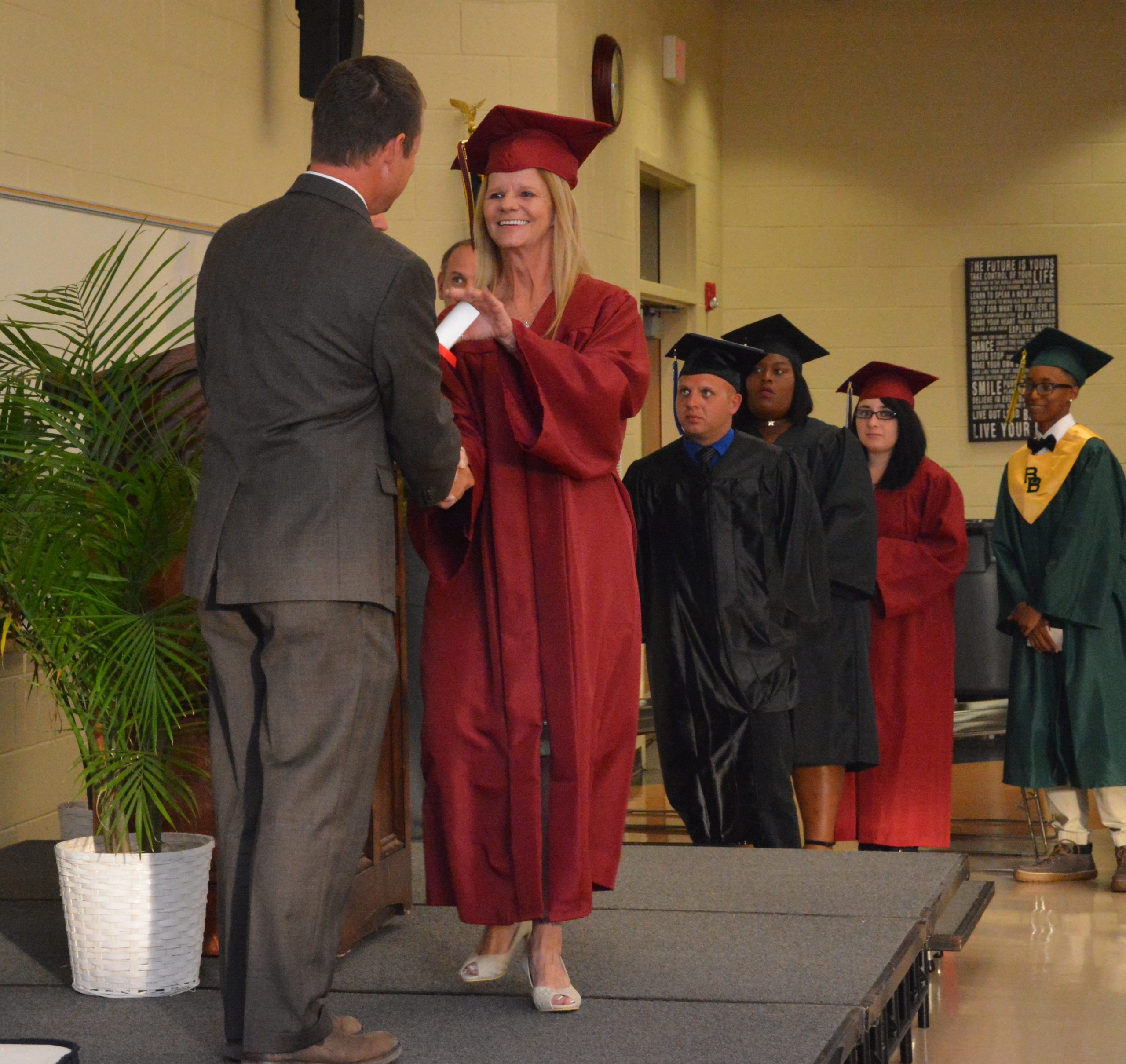 LEXINGTON, S.C. — Deborah Jefferson registered for classes at Rosenwald Community Learning Center this past April, 43 years since she last stepped
inside a classroom. At the age of 58, she proved continuing education doesn't have an expiration date.
The district celebrated 120 graduates of the Lexington County School District One Adult Education program on Monday, August 7, as family members and
teachers watched with pride.
Embodying perseverance and determination, the graduates serve as role models for other students who face hurdles to completing their education. They
come from different backgrounds and have different personal responsibilities, but Adult Education students share the common goal of bettering themselves
through education.
Jefferson wore the biggest smile at the graduation ceremony. When attending her eldest daughter's graduation made her realize what she missed out on
by dropping out of high school years earlier, the mother of three put earning a high school diploma on her bucket list.
"I had my days of tears and frustration, but I was always lifted up by the people at Rosenwald Community Learning Center," she said. "I'm not sure
what I'll be doing going forward, but the options are far better now."
Upon finishing their coursework through Adult Education, many students set off for college or reach the next level in their chosen career field.
"This is a start to a new beginning," said Graduate Nathan McCrackin, who shared that he is one of the first members of his family to graduate. "I
will only thrive from this moment on.