Lake Murray Country adds new addition to visitors center
December 20, 2017 | Posted By: Connor Watkins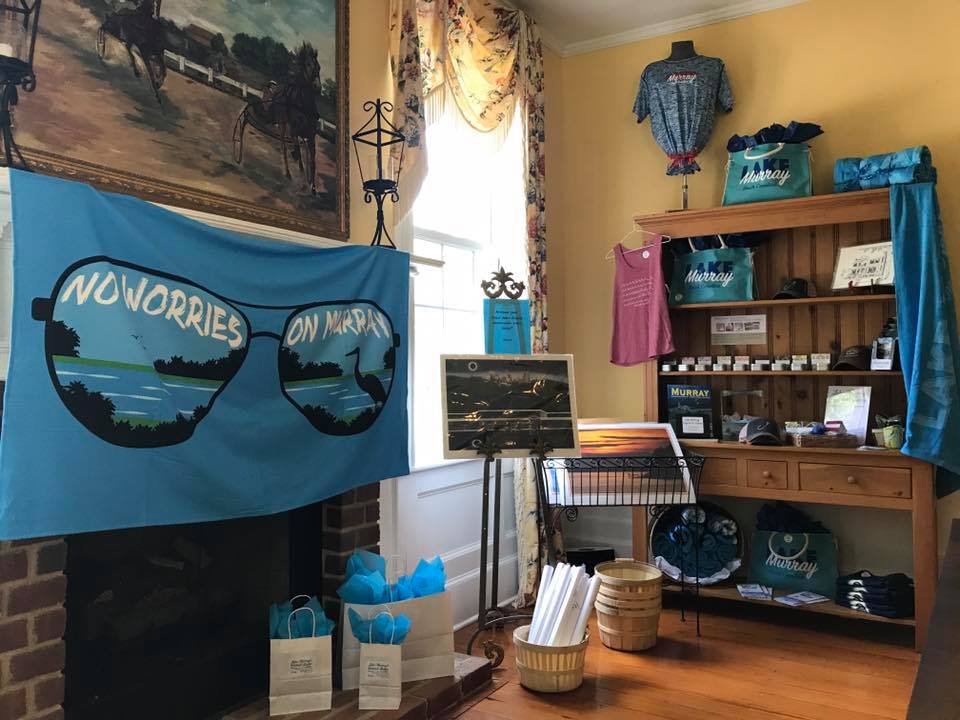 Located right across the Lake Murray dam in the Lorick Plantation house, Lake Murray Country is the only Regional Tourism Organization in Lexington County.
Lake Murray Country has been in business since 1981, but just recently opened a brand new shop which sells locally made items and Lake Murray souvenirs.
They celebrated the grand opening with a ribbon cutting on November 30th.
The newest addition will generate additional revenue to help promote Lexington County and the surrounding areas. CEO Miriam Atria takes pride in all
the work they do to bring in tourists from all over the world. "Out of a $1.3 million budget, we spend over 51.8 percent on marketing which brings
tourism revenues into this region," she adds. The Lake Murray Country website is a great resource for visitors and Lexington residents alike.
Be sure to check it out at www.lakemurraycountry.com or call (803) 781-5940 for more information