How To Create Connections At Focus After Five
August 13, 2018 | Posted By: Connor Watkins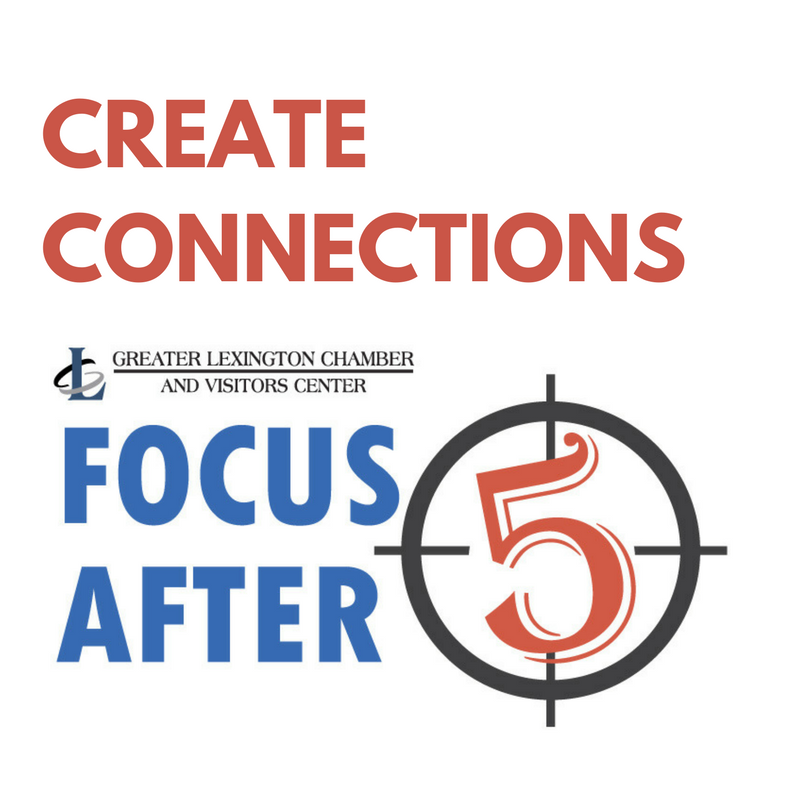 The Chamber is revving up for the fall's Focus After Five series beginning Thursday, September 13 at 5:30 p.m. To make sure your $5 investment
allows you to connect, share experiences and create business with members in the automotive industry, we've come up with five tips to help you stay
focused. Add Focus After Five to your calendar!
Stock up on business cards

Don't be the person who has to write their contact information on a cocktail napkin. Business cards are both a reminder for your prospective client
and a branding opportunity. Have those and a pen with you before you enter Focus After Five.
Set a goal

Whether its meet five new contacts, make three introductions or give two business recommendations, having a goal for Focus After Five will help
you gauge how effectively you managed your time.
Know your selling points

After registration and 15 minutes of open networking, you will have the chance to introduce yourself to the entire room. This is the time for you
to share your those selling points that will keep everyone's undivided attention even after we break out into smaller groups. Helpful hint: people remember a great story. Use a customer's experience to show your peers the needs that your products and services meet every day.
Listen and Learn

If you connect first and sell second, you'll gain reputation, build rapport and earn long-time customers and brand advocates. 

Helpful hint: ask open-ended questions. Simple questions like "How did you get started?" or "What projects are you working
on?" will get people to open up about their business journey and help you learn more about how you can work with them.
Follow up within 48 hours

A friendly email to your new contact with something memorable from your conversation will go a long way. Make reaching out to those in your stack
of business cards first on your priority list the next morning before you forget! 
Don't forget to put Focus After Five on your calendar! Entry is $5 at
the door and includes beer, wine and light hor d'oeuvres.
Focus After Five is an exclusive members-only event.