How this new member brings customization to Midlands homes!
February 12, 2019 | Posted By: Connor Watkins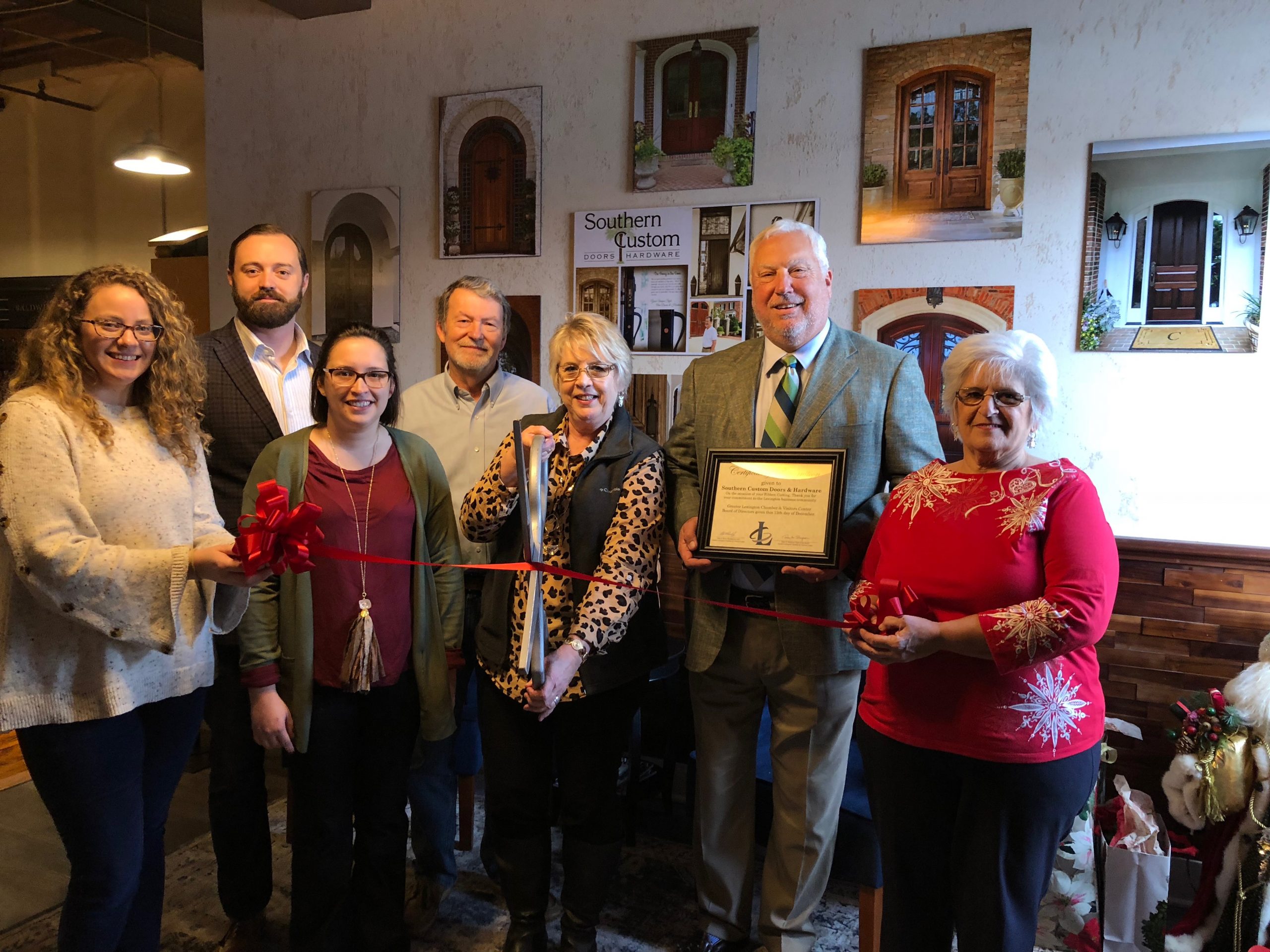 Southern Custom Doors & Hardware loves to create beautiful entries for their customers. They are a one-stop shop offering design, consultation and
installation services. The business started in 1997 with building doors and several years later, they added beautiful hardware options that they refer
to as "jewelry for the door".
Harriett Barrett, co-owner of Southern Custom Doors and Hardware, shares that even though other
companies might sell doors and hardware, the service that they offer truly sets them apart among others in the industry. "We meet with potential customers
for a design consultation and work with them throughout the production and installation process. We don't stop our services there. If a customer's
entry or hardware needs an adjustment, we are there for them."
Creating custom pieces that reflect a client's personal style is extremely gratifying. Some people choose options that might be at home on an antique church
or commercial building. It's all about finding that perfect piece that fits their client's unique vision. Harriet adds, "We just have the most creative
customers with fabulous taste." Southern Custom Doors and Hardware is always adding new product lines to make sure they have just what their customers
are looking for.
Southern Custom Doors and Hardware has options for everyone. "One of the funniest things though is how many times over all these years people look at our
doors and tell us they know we don't do anything other than $10,000 doors." Harriet says. "It's a high compliment, but it's not the truth. We create
doors for all price ranges."
There are twelve employees at two locations who are all striving to create a one-of-a-kind entryway masterpiece and a one-of-a-kind customer experience.
Seeing the end result and the joy it brings their customers is the driving force behind each customer interaction and what makes everything else worthwhile.
Harriet shares, "I've learned that running a small business isn't for the faint of heart. A business is a living thing that needs to be fed to thrive.
It takes so much of your time that if you don't have a passion for what you are doing, it might not be for you. We are very passionate about what we
do and when we're not racing around feeding the business, sometimes we get to sit back and look at our body of work and remember why we do it."
Southern Custom Doors and Hardware celebrated their chamber membership with a ribbon cutting ceremony on December 13 at their Vista location, 1237 Gadsden
Street, #102, Columbia. Find out more about at https://scdoors.com/.