Get to know Ambassador Alex Huggins!
May 21, 2019 | Posted By: Connor Watkins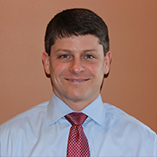 You see these men and women volunteering at the Chamber's annual events. You shake their hands on the way into the monthly breakfast meeting and hear them
get recognized each month for their work with the Chamber.
Yep. We're talking about our hardworking Chamber Ambassadors and we'll be featuring them each week so you can get to know them better!
First up is Alex Huggins, mortgage lender with First Community Bank. Alex has been with First Community for three years and is a graduate of Leadership
Lexington County.
Born in Hartsville, Alex and his wife Meg live in Lexington with their two kids, Finn and Mary Patrick. Introduce yourself to Alex at the next Chamber event and be sure to find out who your ambassador is by logging into your member account. 
Don't know you login information? Contact Connor Watkins at connor@lexingtonsc.org or (803)359-6113 ext. 101.
Here are a few fun facts about Alex
The most interesting part of your job: 
 Educating and advising customers
Favorite hobby or activity: 
 Gamecock sports, working out/running and family time
Favorite place to vacation or visit: 
 Isle of Palms/Wild Dunes
Favorite book or podcast: 
 Anything sports or leadership related
Favorite candy or treat to snack on: 
 Doughnuts
This store or brand has a great deal of my money: 
 Chick-Fil-A
I want to but never had: 
 a vacation outside of the country that wasn't to a tropical destination
Interested in becoming an ambassador? Apply here!