Dining On The Dam 2020 Date Set
August 5, 2019 | Posted By: Connor Watkins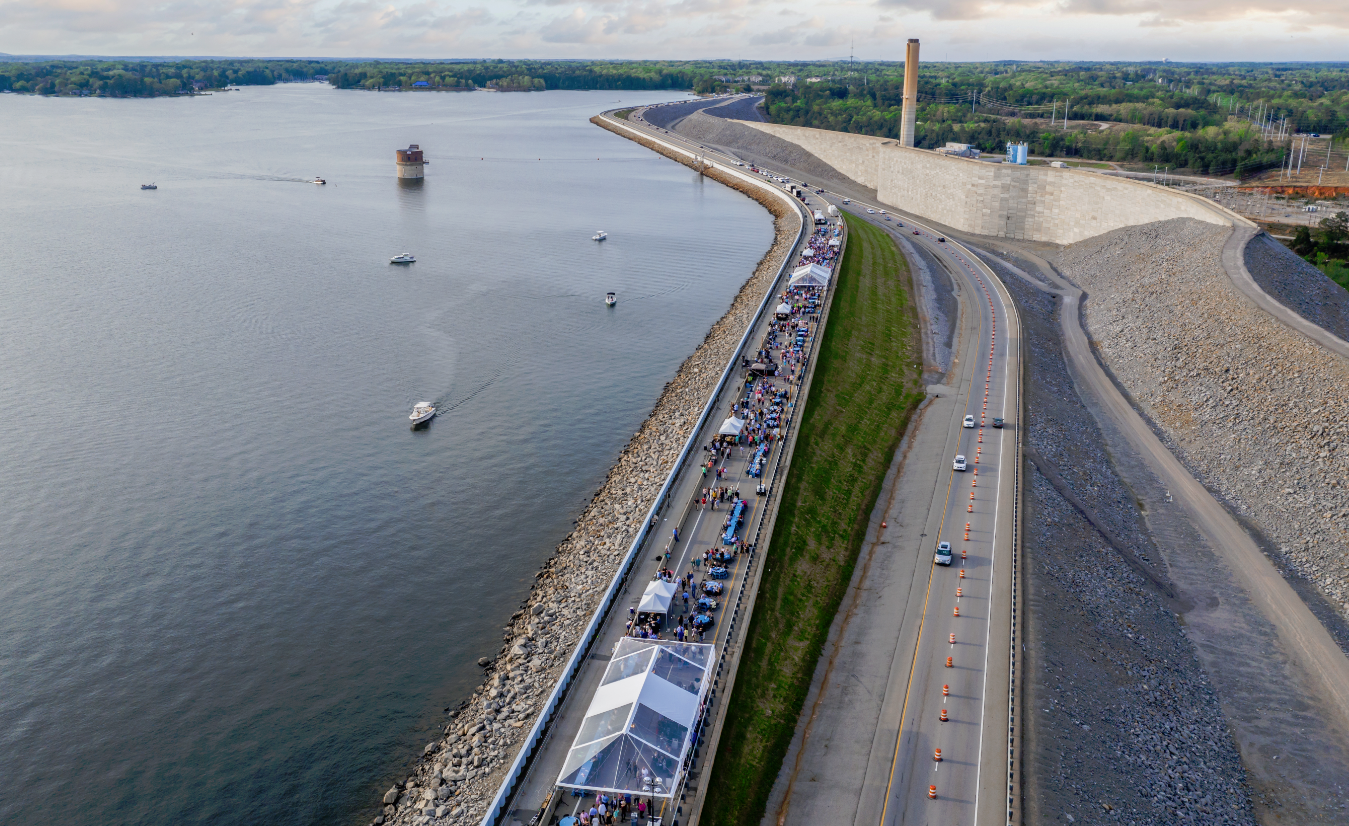 LEXINGTON, S.C. – The Greater Lexington Chamber and Visitors Centerwill be hosting Dining On The Dam on April 5, 2020 from 4 p.m. to 8
p.m. The event is proudly presented by Nephron Pharmaceuticals Corporation.
At the inaugural dinner held this year, 1,300 guests from the Midlands community and beyond walked the Lake Murray Dam and enjoyed dishes that incorporated
Certified SC Grown products, craft beer, cocktails and live music while taking in the view of Lexington's most recognized landmark.
Tickets will be on sale Monday, November 18 at 9 a.m. Guests will be able to purchase a maximum of six tickets per order.
For updates on this event, follow Dining On The Dam on Instagram and Facebook, visit lexingtonsc.org or call (803) 359-6113.
Dining On The Dam is sponsored by Lexington Medical Center, BlueCross BlueShield of South Carolina, Dominion Energy, Elliott Davis, Central Carolina Community
Foundation, CresCom Bank, Burkett Burkett and Burkett CPA, Herndon Cheverolet, Integrity Staffing Solutions, BB&T and Mauldin & Jenkins.
The Greater Lexington Chamber and Visitors Center promotes business prosperity and a thriving community by providing services, advocacy and education for
its members. A nonprofit, 501 (c) 6 organization, the GLC&VC represents more than 800 businesses and more than 30,000 employees. To learn more
about the Chamber and the Greater Lexington area, visit www.lexingtonsc.org.