Crossfit Optimize brings fitness to a new level!
November 30, 2017 | Posted By: Connor Watkins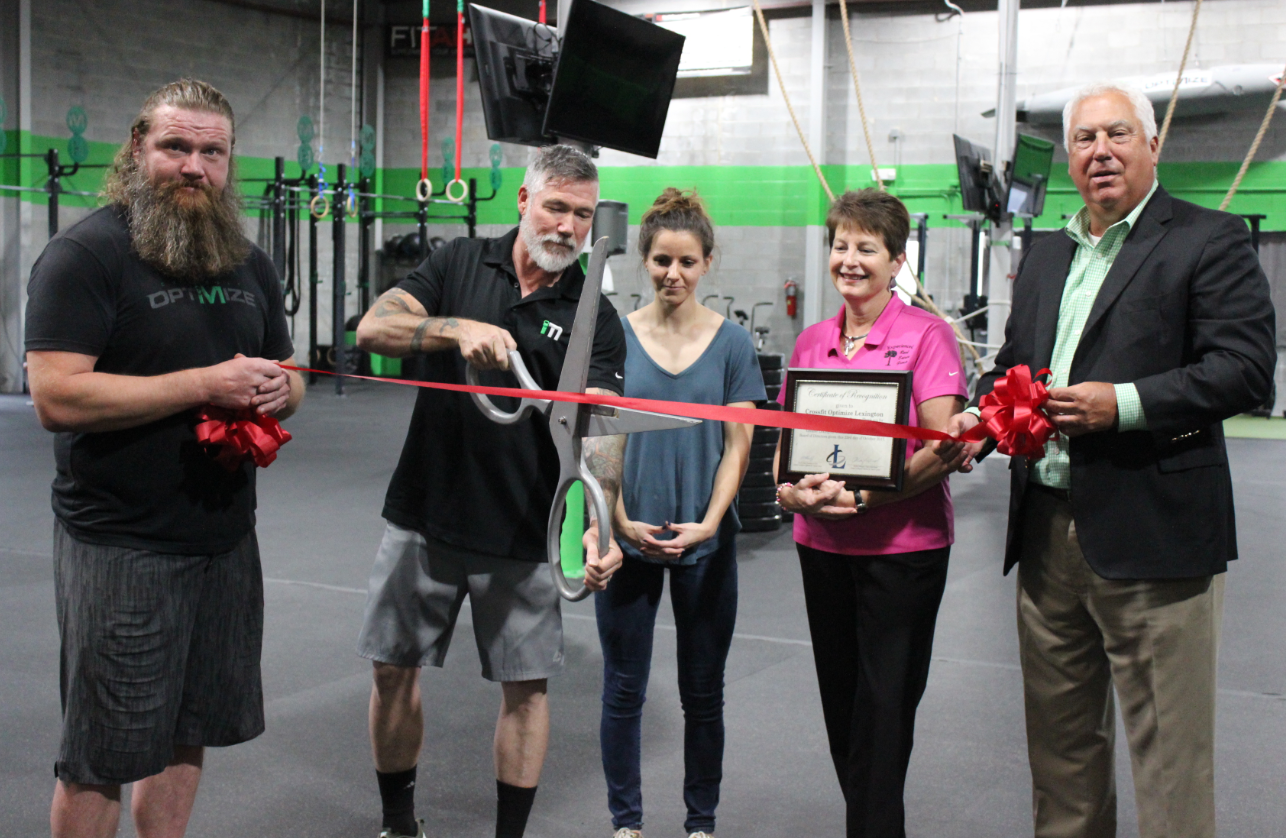 Formerly known as Crossfit Iron Mary's, Crossfit Optimize has been in business for five years and is well known throughout the Lexington fitness community.
The new, cutting-edge facility is located off of South Lake Drive and can hold double, or even triple, the athletes than their last location.
Crossfit Optimize offers cutting edge programming and fitness principles in an organized group fitness community.
"When it comes to community and a family atmosphere, no other fitness facility compares," said Scott Brewer, General Manager. "Athletes are not
only members, they are family." Brewer adds, "Crossfit has taught me many things, but I feel the most important is the power of community. The
power to push yourself to greatness is easier when 10 -20 of your peers are standing next to you, suffering next to you and pushing to their current
fitness level by your side. It is difficult to explain but the power of people working together is a beautiful thing."
For more information, please visit http://www.crossfitoptimize.com/. Crossfit Optimize is part of the
Greater Lexington Chamber's Member-2-Member Discount program, so be sure to mention that you are a fellow Chamber member to take advantage of their
awesome deal!