Business Over Breakfast: December 2021
Date/Time
December 14, 2021 - December 14, 2021
7:30 AM - 8:30 AM
Admission
Registration will open Wednesday, November 10.
$10 In Advance
Purchase of Annual Breakfast Card
Contact Information
Sondra Gettys
Phone: (803)359-6113 ext. 104
Send an Email
Event Details
MUST RSVP TO ATTEND | LIMITED CAPACITY
Admission: $10
Enjoy breakfast and connect with fellow Chamber Shareholders at Business Over Breakfast on Tuesday, December 14 at 7:30 a.m. at RADIUS Church.
Speaker and topic: TBD
Registration Closes Friday, December 10 at 2 p.m.
COVID-19
The novel coronavirus, COVID-19, has been declared a worldwide pandemic by the World Health Organization. COVID-19 is extremely contagious and is believed to spread mainly from person-to-person contact. Infection may result in serious illness, injury, permanent disability, death, or property damage. As a result, governments and health agencies recommend social distancing and have, in many locations, prohibited the congregation of groups of people. While the Lexington Chamber and Visitors Center has implemented preventative measures designed to reduce the spread of COVID-19, it cannot guarantee that eventgoers will not become infected, and attending this event may increase the risk of contracting COVID-19. EVERYONE ATTENDING THIS EVENT IN ANY CAPACITY ASSUMES ALL THE FOREGOING RISKS.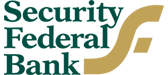 ---